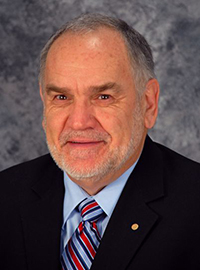 Beginning of Modular Technology
Mr. Ron Conry, an engineer of Multistack and also the creator of modular chiller. His expertise in the field of refrigeration and air conditioning with 20 years of working experience in both Australia and USA in the same industry.
He has broken through the limitation and inconvenience from traditional large chillers, working out the ideal "Wish List" for cooling system.
Compact and space-saving
Easy installation and operation
Peak economy at all loads
Reliable and maintenance friendly
Add-on flexibility
MULTISTACK is the creator and leader of modular chillers since 1985, MULTISTACK has improved modular technology through unremitting efforts.
MULTISTACK is the pioneer in innovation and environmental protection and being the expert in modular solutions.
MULTISTACK has engineered, manufactured, and distributed an impressive array of modular air conditioning chillers.
FIRST to use plate heat exchanger on a chiller
FIRST to integrate microprocessor controls on a modular chiller
FIRST to built-in water strainer into a chiller
FIRST to install auto back-flushing device
FIRST in the world to research on magnetic levitation oil-free technology on centrifugal compressor
FIRST variable water flow type modular chiller
FIRST modular (heat pump) chiller
FIRST modular heat recovery type chiller
FIRST modular chiller using magnetic levitation oil-free centrifugal compressor
Patented technology by Multistack Australia, USA – Modular Chillers.
Patent numbers:
ZL85106145.1
ZI99253432.1
ZI99253433.X
ZL99122374.8
ZL200410006016.X
ZL200410006018.9
This technology has been registered patent in Australia, USA, China and other 40 countries and regions throughout the world.
The History of Modular Technology
Multistack is continuously working on innovative solutions while protecting the environment since the invention of modular technology. A well balanced business environment is our key in maintaining the highest manufacturing standards to produce high efficiency and quality products. Multistack continuously improve its product by focusing on important factors such as lowest refrigerant charge, optimum weight design and smallest footprint per ton of chiller capacity.
1985
Modular chiller was invented by Multistack engineer , Mr. Ron Conry in Australia. This technology has been patented in USA, China and 40 other countries and regions throughout the world.
1988
Multistack China has received an exclusive patent ownership to start its production and sales of modular chillers locally, making its debut in China's refrigeration and air-conditioning market.
1989
Multistack USA was founded and a manufacturing facility was setup.
1999
Multistack R&D Center has successfully developed and patented the invention of Variable Water Flow chillers.
2004
Multistack R&D Center has successfully developed and patented the invention of flooded evaporators for modular chillers.
2005
After its successful sales and growing production in the USA, the first oil-free magnetic levitation centrifugal chiller was made in Multistack manufacturing facility in China and was installed in Mount Alvernia Hospital, Singapore.