Multistack sets the standard in the industry for superior customer service, fast and on time shipment, superior product quality, and new product development. Our pioneering leadership in environmental issues are well documented. If you want the best, be sure to specify the original: Multistack.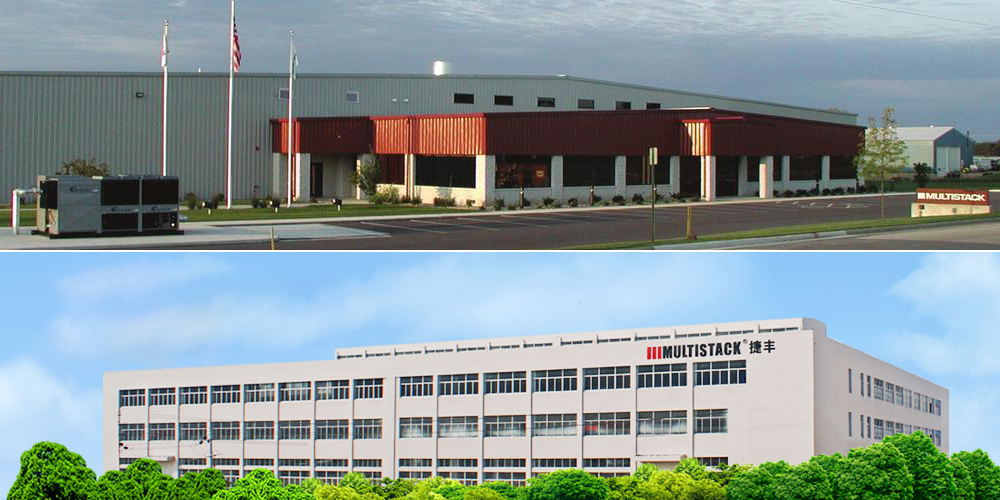 PIONEERS
Modular water-cooled chiller was invented by Multistack. It started out with a radically simple idea: water-cooled chillers made up of modules which can be mobilized one at a time into the equipment room, through standard doorways and service elevator, to combine into a complete water-cooled chiller system. This idea started a revolution and has transformed Multistack into a leader in the commercial water-cooled chiller industry.
VISIONARIES
Multistack perfected the modular chiller design and continues to lead the industry for more innovative and environmental friendly modular solutions. Since the late 1980s, Multistack has engineered, manufactured and distributed an impressive array of modular air-conditioning chillers, proven to be the FIRST to have built-in water strainer, auto back-flushing device, variable water flow, modular heat pump, modular heat recovery chiller, modular air-to-water heat pump, modular chiller using MagLev™ compressor technology, and modular chiller which uses R-410A refrigerant.
In 2009, Multistack became the first and leading chiller manufacturer to produce AHRI certified modular chillers. In 2010, a further expansion of 35,000 sq.ft production floor was added to the main manufacturing plant and a 24,000 sq.ft satellite building was purchased to setup its own coil manufacturing facility in USA. The most recent expansion in early 2017 made it possible to develop a new training facility and earmark more space for energy recovery ventilators, dedicated outdoor air systems and air handling units.
Today, Multistack has sold more than 10,000 units of chiller and has more than 3,000 successful installation sites worldwide.
Originators. Innovators. Never the imitators.